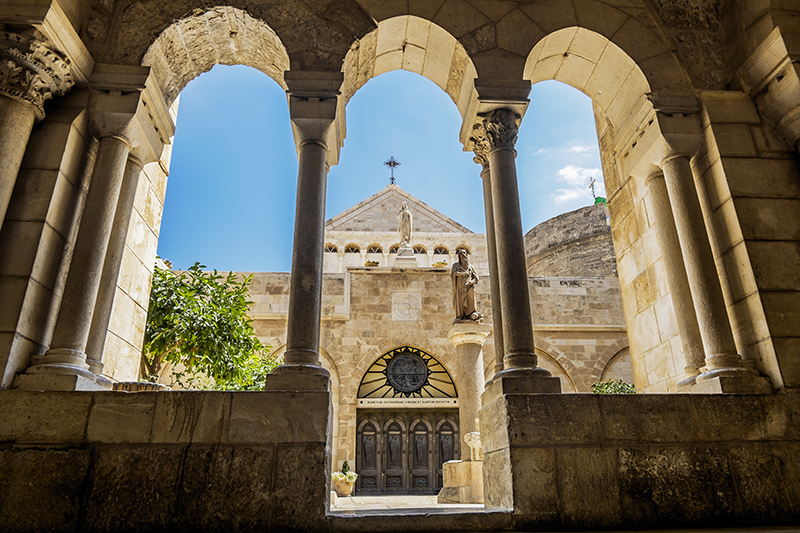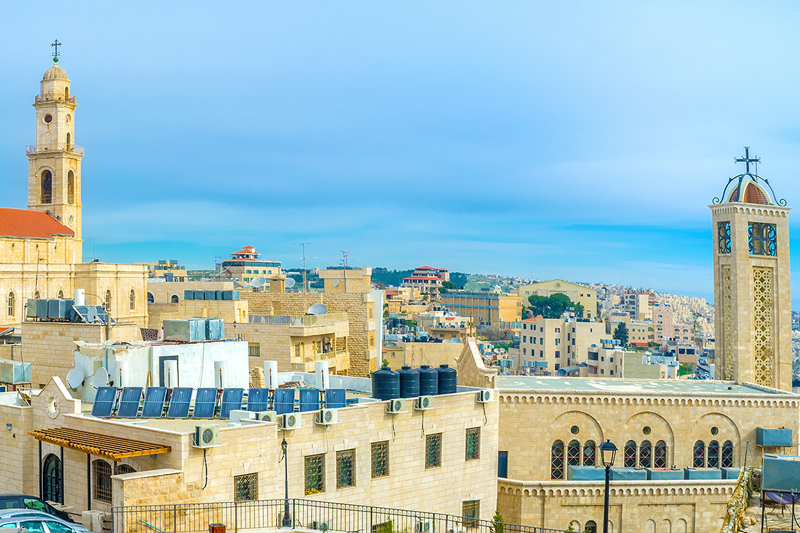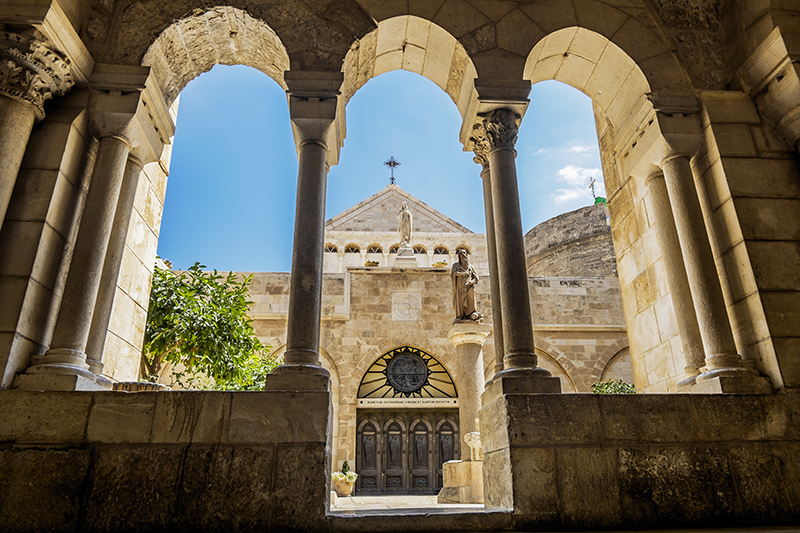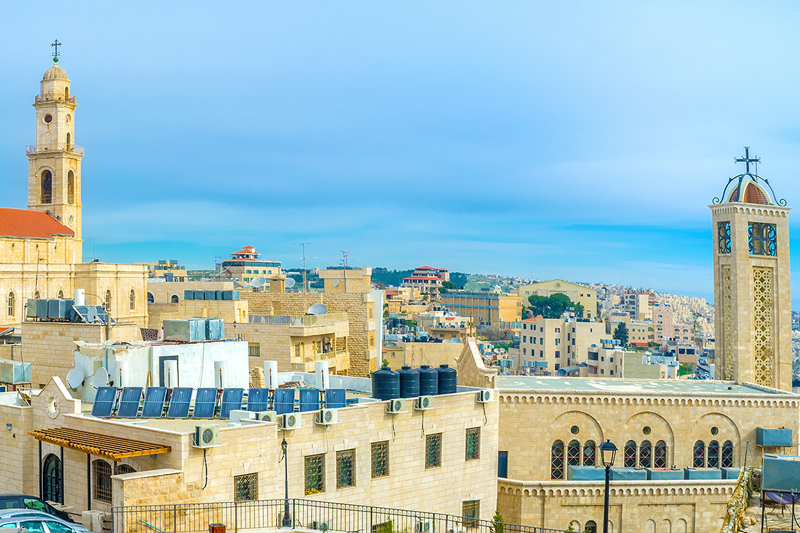 ---
Drive to the city of Bethlehem, birthplace of Jesus; walk through Manger Square to visit the Church of Nativity, the oldest Church in the Holy land; admire the ancient limestone columns and remains of mosaic floors; descend to the Grotto of Nativity, where a Silver Star in the floor marks the spot where Christ is believed to have been born. Proceed to the Church of Milk Grotto where the Virgin Mary nursed baby Jesus and according to tradition, a drop of her milk spilt and turned the stones white. Next, visit Shepherds' field. Stop at a local souvenir store and return to Jerusalem.
Tour ends in Jerusalem; Return to Tel-Aviv on own.
Return transfer to Tel-Aviv is available at supplement of $ 93 per person.
Return transfer to Herzliya hotels at supplement of $ 107 per person.
NOTE: Modest dress (no shorts or sleeveless shirts) and head covering are required for visiting holy sites. Passports are compulsory.
DEPARTURE: Daily
PICK-UP:
Tel-Aviv hotels – from 07:20 to 07.50
Jerusalem hotels – from 09:00 to 09:30; Friday & Saturday : 08:45-09:15
* Guests should be waiting at the earlier time indicated.
The tour is subject to Palestinian Authority regulations.
A Palestinian guide meets the tour only after border crossing.
Border crossing may include short unaccompanied walking portion.
Change of vehicle is required upon entering Palestinian Authority territory.
Passports are compulsory.